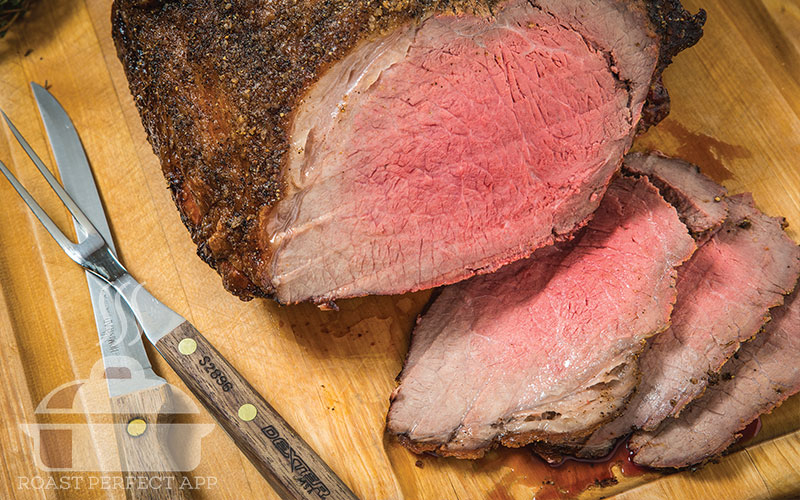 As I prepared this Herb-Crusted Top Round Roast with Chef Gavin Pinto, the test kitchen manager of the Certified Angus Beef ® brand, I became aware of how much of a foodie I was becoming. Granted, there are many definitions for being a "foodie," and depending on which one you use, almost anyone could fall into the "infatuated by food" category at one point or another. But in my eyes, a foodie is someone who is just as interested in sharing their "food for thought" as they are in eating it.
Here are observations that clearly support my hypothesis:
While preparing the dish, I took step-by-step pictures on more than one device. I used my phone to capture images for Instagram, and a camera for the other social media platforms.
I dirtied more dishes than necessary trying to capture the perfect shot.
I found humor in joking about the desired degree of doneness.
I referred to the roast as "He" and complimented him on his marbling.
I was hesitant to take the first bite, because it looked too good.
I'm now considering naming my first girl Rosemary, because it's unique and all in good taste.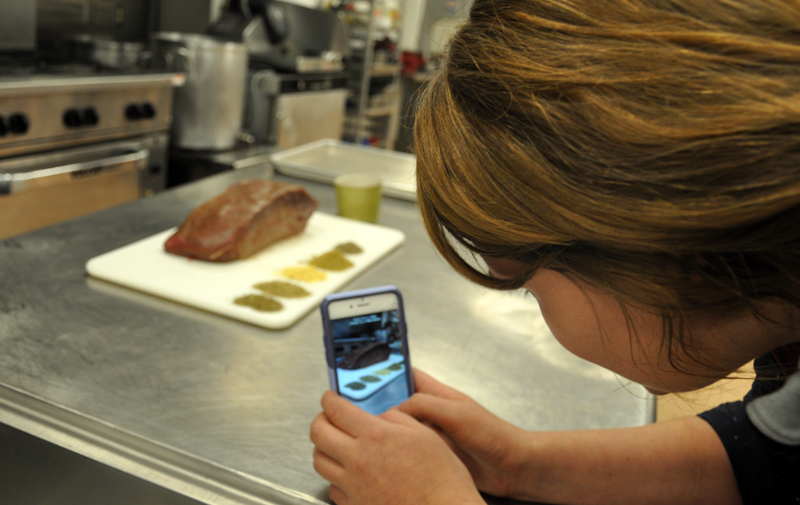 Regardless if you're a foodie or not, this recipe is suitable for all dinner tables. And thankfully, you don't need to take any pictures or name your child Rosemary to enjoy it.
Herb-Crusted Top Round Roast
Author:
Ingredients
1 (4 pound) [i][url href="http://www.certifiedangusbeef.com" target="_blank"]Certified Angus Beef[/url] [/i]® top round roast
4 teaspoons dried oregano
4 teaspoons dried thyme
2 teaspoons dried rosemary, crushed
2 teaspoons coarse kosher salt
1 teaspoon dry mustard
1 teaspoon coarsely ground black pepper
Instructions
Preheat oven to 450°F. Combine all ingredients and rub evenly on roast. Place roast in a shallow roasting pan fitted with a rack.
Roast at 450 for 15 minutes, then reduce oven to 325°F and roast approximately one hour for medium doneness (135-140°F).
Remove from oven, tent loosely with foil, and let rest 15 minutes before carving thinly against the grain.
If you need something to go along with your roast, we suggest Sweet Potato Casserole with Hazelnut Streusel or Savory Corn Pudding with Chanterelle Mushrooms. You can find these recipes and more in the Roast Perfect app. Download it today from the App Store or Google Play. See this recipe in action.