The big game is quickly approaching. Sports fanatics from all over are camping out in front of their television screens, eyes glued on what the next play could bring. Whether you are a die-hard football fan, or present solely to see the sentimental Clydesdale commercials, the game is sure to provide entertainment for all.
Now don't get me wrong, I enjoy spending time with friends and family, but what sticks out in my mind when it comes to game day gatherings is THE FOOD. I can assure you, serving spectacular food will make your party go from interception to TOUCHDOWN in just a few bites.
Don't worry, if you serve the Certified Angus Beef ® brand, you're sure to be the MVP of the night, regardless of the game's outcome. Just remember, insert beef into your starting lineup, it will do the rest!
Here are just a few ideas to beef up your cuisine playbook come game day: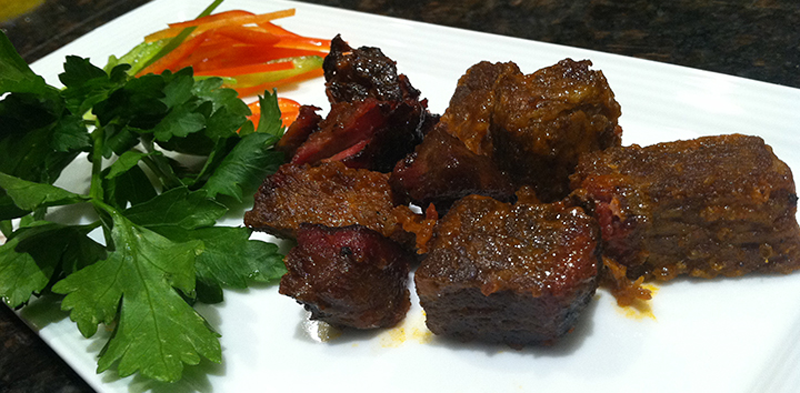 Brisket Bar Candy
Simply dice pre-cooked brisket into one-inch cubes, place into a skillet with heated oil, and fry each side until a flavorful crust is formed. Once that's done, you call the next play – what kind of sauce will these succulent morsels of beef be submerged into. Do you want spicy? Sweet? Maybe some Carolina tang for those Panthers? The choice is yours!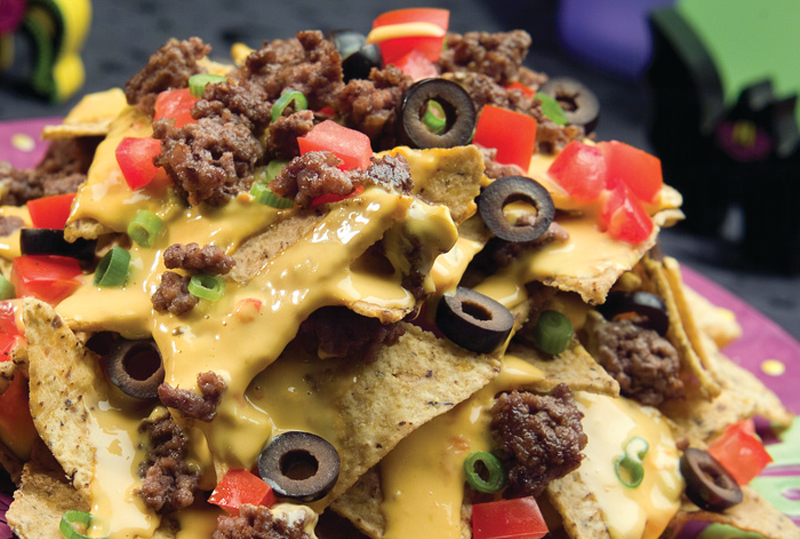 Beefy Game Day Nachos
Why not bring back the chips, cheese and beef of your childhood? Pile them so high, the Rocky Mountains in Denver seem like mere hills! Okay, maybe I'm getting a little carried away, but please understand my excitement. The combination of colors and flavors are sure to refuel your guests come the second half.
 Grilled Sirloin Mini Sandwiches
Little sliders don't always have to be mini hamburgers! Save yourself the pain of trying to cook everyone's burger to exactly the temperature they want, and make grilled sirloin mini sandwiches! You are still giving them Angus beef at its best® and saving yourself a lot of hassle. Plus, it gives you more time to spend with your guests. Who doesn't like an option like that?
With the Certified Angus Beef ® on your team, I'd say it's pretty hard to lose! Good luck! Check out CertifiedAngusBeef.com for more game-winning recipes!
This post written by Matt Shoup.