… eat by the sword. At least that was the case — and an extremely popular attraction — during the 2016 Cayman Cookout. Chef Tony Biggs traveled to Grand Cayman Island for a little flavorful fun in the sun. What happened next can be summed up in one word: swordplay.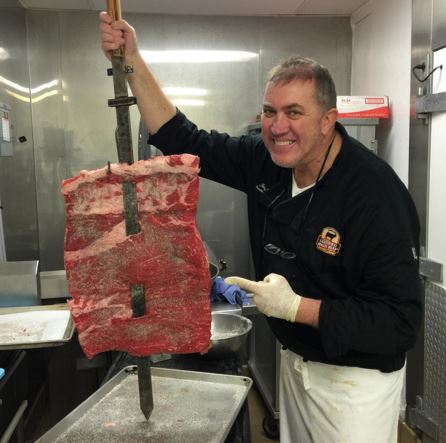 Renowned celebrity Chef Eric Ripert hosts Cayman Cookout each year at The Ritz-Carlton, a premier Grand Cayman Island resort. The weekend event celebrates food, wine and the natural beauty of the Caribbean. A roster of world-famous chefs, wine experts and spirits blenders offer tastings, demonstrations, tours and dinners that celebrate the barefoot elegance of the Cayman Islands.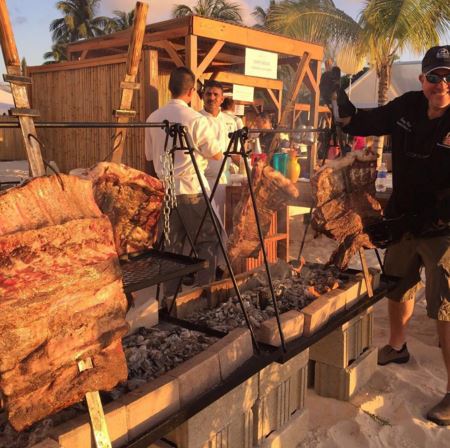 In the spirit of such a unique and elemental setting, Chef Tony created a masterpiece. Flavor by the sword … cooked on a sword … over hot coals.
Chef Tony is familiar with this style of Brazilian barbecue cooking and he worked with a guy in Texas who sells the equipment. The stainless steel swords are five feet long and weigh between 15-20 lbs.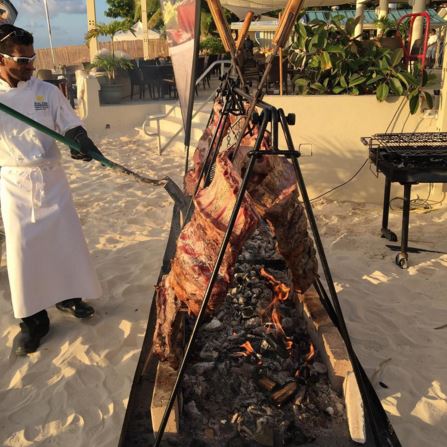 He skewered beef ribs and roasted over the coals for about three hours. All the while, the beef was basted with a brush of fresh rosemary that was dunked in a brine of saltwater and local beer. The beef was then taken from the swords, finished on the grill and cut into individual servings to be served with chimichurri, and Brazilian black beans and rice.
Chefs and cookout guests followed their noses to the fire to see what the sizzle was all about …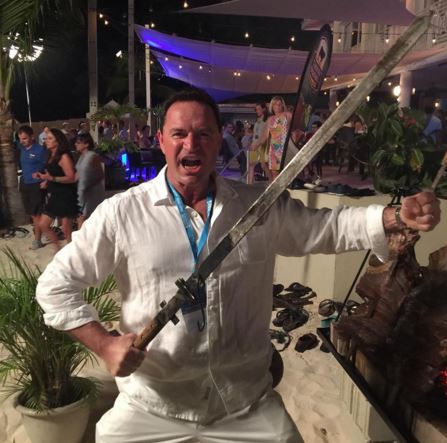 Because slow-roasted beef is delicious, but slow-roasted beef on a sword? Now that's spectacular!
Even Maître Cusiniers de France and award-winning Chef Bernard Guillas enjoyed the heat of the moment by taking a turn with the basting brush.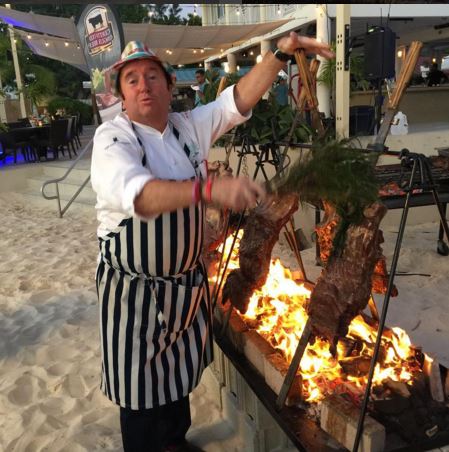 White sands, smoke and sizzle — it was truly paradise.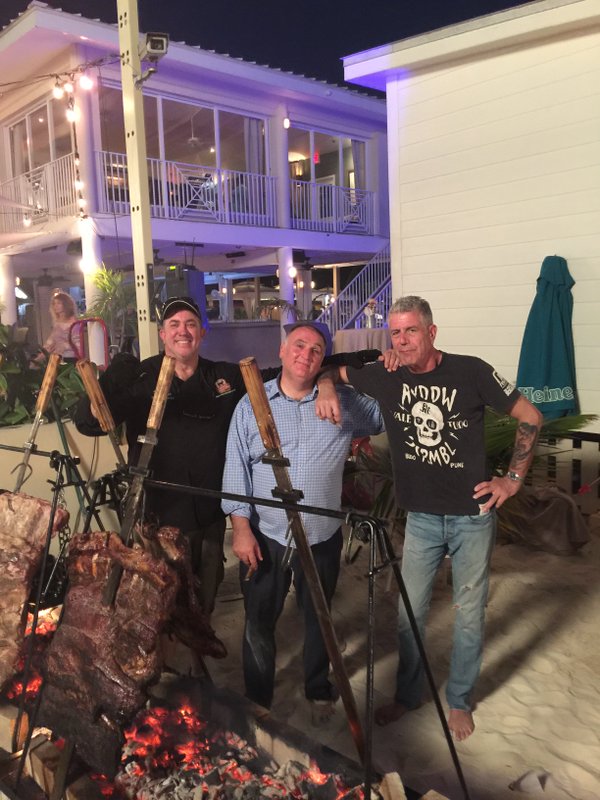 And whether you're Certified Angus Beef ® brand Chef Tony Biggs; or internationally recognized culinary innovator, Jose Andres; or chef, author and raconteur Anthony Bourdain — known for travelling the globe on his stomach, you're probably pleased as punch to see sizzling beef skewered on swords and roasting over hot coals. Because surely it will be a mouthwatering experience while you're barefoot on the Grand Cayman beach!
Follow along on the brand's latest adventures and culinary expeditions! Find us on Instagram and Twitter.