We celebrate grilling season with barbecues and picnics. We revel in the great outdoors with family, friends and flavorful dishes. The humble American burger is often at the center of these celebrations. As you get set for summer, consider this …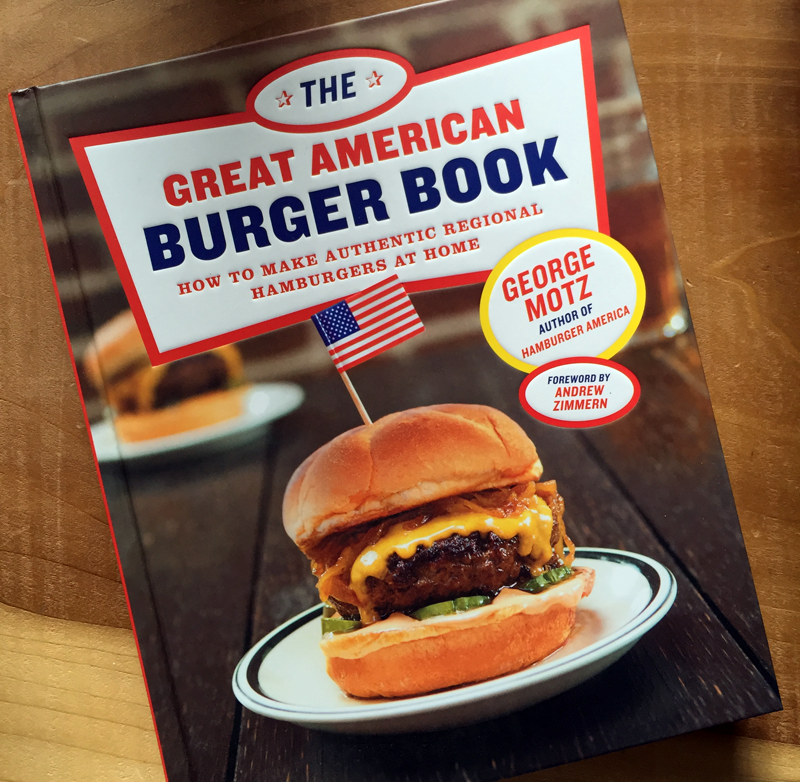 It's the newly released cookbook from Hamburger America author, George Motz. The burger is an icon of American cuisine and this book, more than a cookbook, presents unique and regional preparations. You'll even find expert tips from burger connoisseurs like Certified Angus Beef ® brand Chef Michael Ollier.
"The greatest advantage to cooking over flame is the grilled flavor. I crave that." It's a flavor you cannot ever achieve cooking on a flat top or by any other method. "The fat that drips onto the coals becomes airborne, flavoring your burgers."
This book is all kinds of goodness — and you'll find a little bit of everything: recipes, burger history and lore, beautiful photography — and you could …
Win The Great American Burger Book!
To enter for the chance to win, leave a comment below:
Tell us your favorite way to cook a burger (grill, griddle, cast iron, open flame?)
One comment per person, posted by 11:59 p.m. ET on Sunday, May 29
Must be 18 years old and a U.S. resident, and provide a valid e-mail address
For perfect burger recipes and grilling tips, visit CertifiedAngusBeef.com! Interested in the Science of the Perfect Burger? Watch this: