May is a month for celebrations. Spring has arrived and that's reason enough to celebrate! The Kentucky Derby is run on the first Saturday in May. Cinco de Mayo is cause for festive meals. We honor our mothers on Mother's Day. We hail new graduates at month's end. We are thankful, grateful and mindful on Memorial Day (and every day!). Last, but not least, we celebrate May because it's burger month!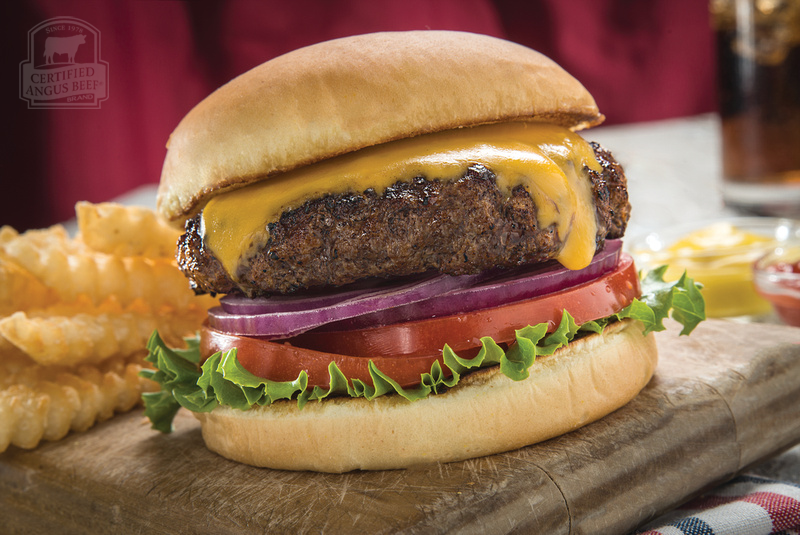 "I still eat a burger at a counter with ketchup dripping down my face." – Scarlett Johansson
You've probably experienced that same bit of tasteful euphoria, too. There really is nothing like an all-American burger … a juicy, sizzling patty with some type of melted cheese and your favorite condiments. I go for ketchup and pickles when I'm in the mood for classic flavors, but a black and blue version — black pepper, blue cheese and a creamy sauce is my go-to "gourmet" option.
What's your favorite burger combo?
Because here's the thing: there are so many ways to serve, top, and form the infamous patty! We could be tasting new creations for days, maybe years!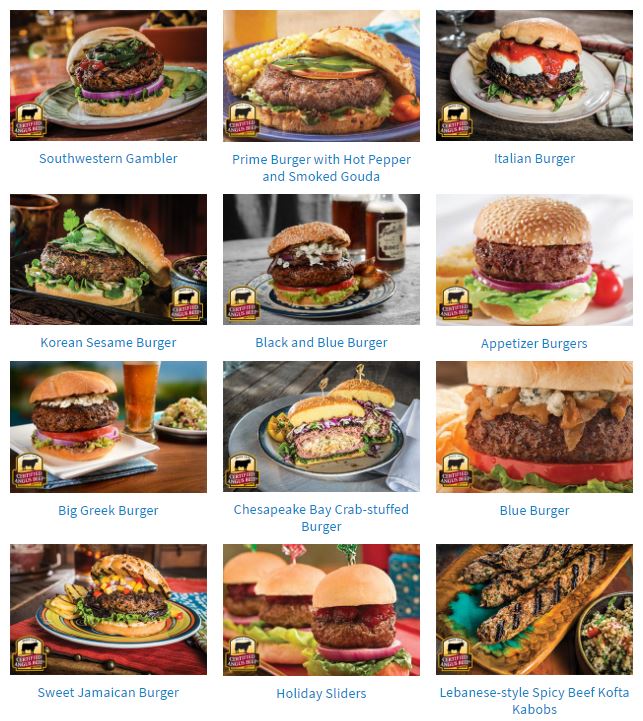 I'm not recommending you eat a burger a day in May. I do suggest trying new flavor combinations — and maybe sample some new offerings at restaurants near you. Oh, you're a bit of a homebody? No worries. I have just the ticket …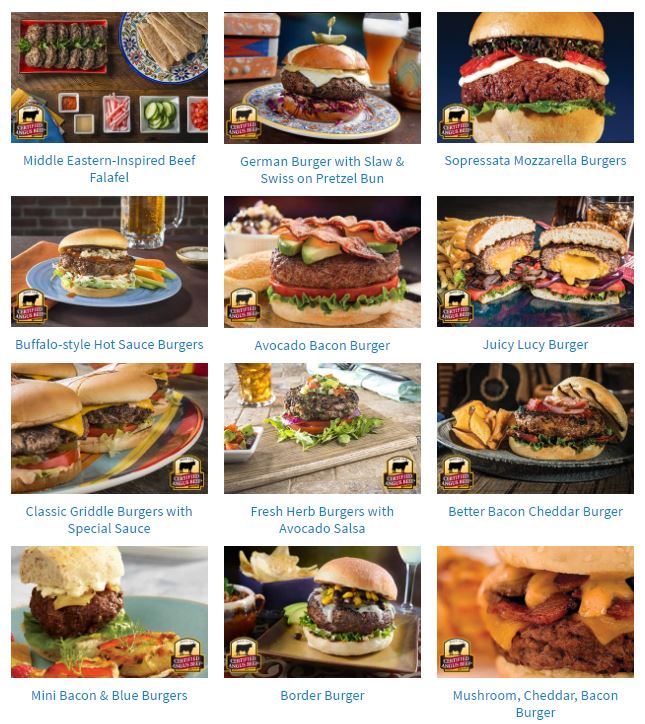 The Certified Angus Beef ® brand's burger board has enough recipes to put your taste buds in a tailspin. There are classic combinations and unique ideas like Buffalo-style Hot Sauce or Fresh Herb Burgers with Avocado Salsa. There are bun-less options and ethnic flavors. You will find spicy, sweet and super cheesy recipes. There's literally a burger for everyone. Go exploring!
We'll be highlighting some of our favorites throughout the month. Stay tuned!