The old saying about age? True. We grow, develop, improve over time. The same can be said for beef — especially in the hands of passionate chefs.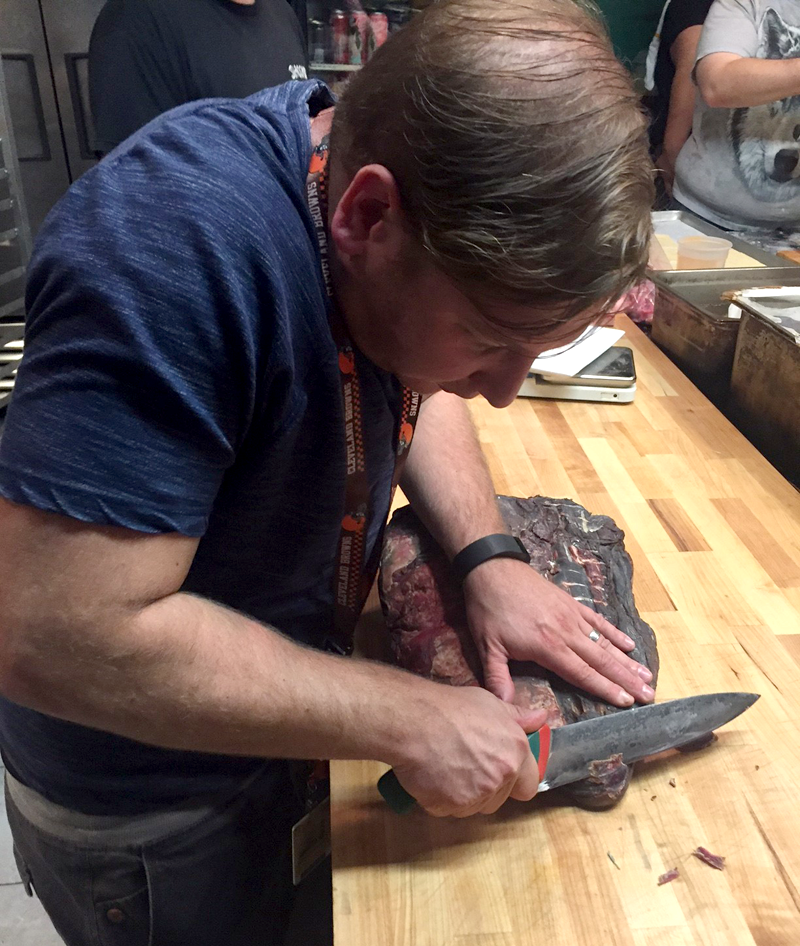 Since Jonathon Sawyer, Brian Goodman and their band of merry culinarians opened Cleveland's iconic Greenhouse Tavern in 2009, they've changed the way people in the Rust Belt think about food. Simple things found on any menu — like chicken wings, hominy and pork — have been transformed into life-changing, mind-blowing concoctions thanks to equal parts innovation and imagination.
But a year removed from winning his first James Beard Award and preparing a dish for tonight's annual awards gala in Chicago, Sawyer will ply his methods to beef. And it wouldn't be a Sawyer dish to simply prepare a steak, burger or roast. Instead, Sawyer is thinking big — or rather old — for his latest attempted at impressing his brethren.
Two months ago, our own Dr. Phil Bass began dry-aging Certified Angus Beef ® chuck clods for Sawyer's grand dish.
You see, when beef is dry aged, it starts out looking like, well, beef. Over time, a hard outer crust will form around the exterior. Moisture inside evaporates while enzymes impart further tenderization. What's left is a super tender, intensely-flavored beef-eating experience.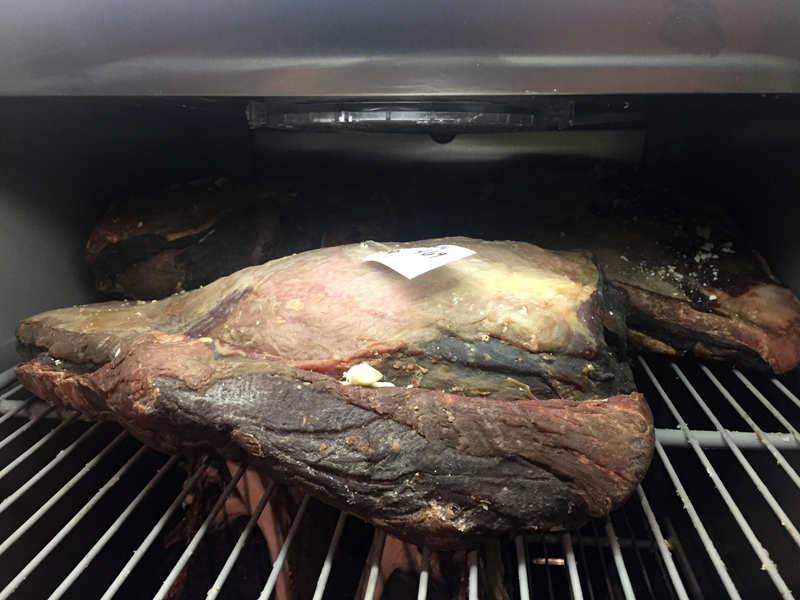 Most dry-aged beef spends 21-28 days in the cooler during the artisanal process. But this?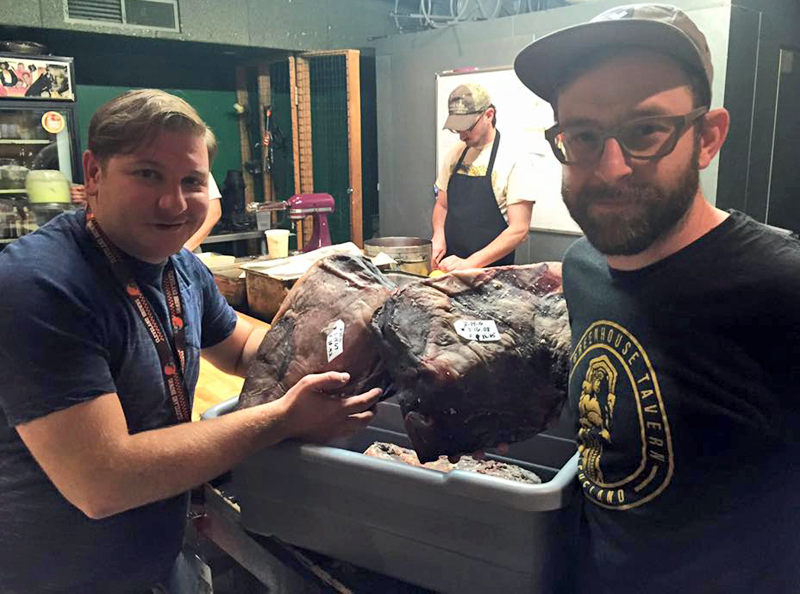 Try 65 days. This is some of the earthiest, funkiest, magical beef you'll ever see, and it's in the hands of a chef who truly is master of his craft. So what will the final product be?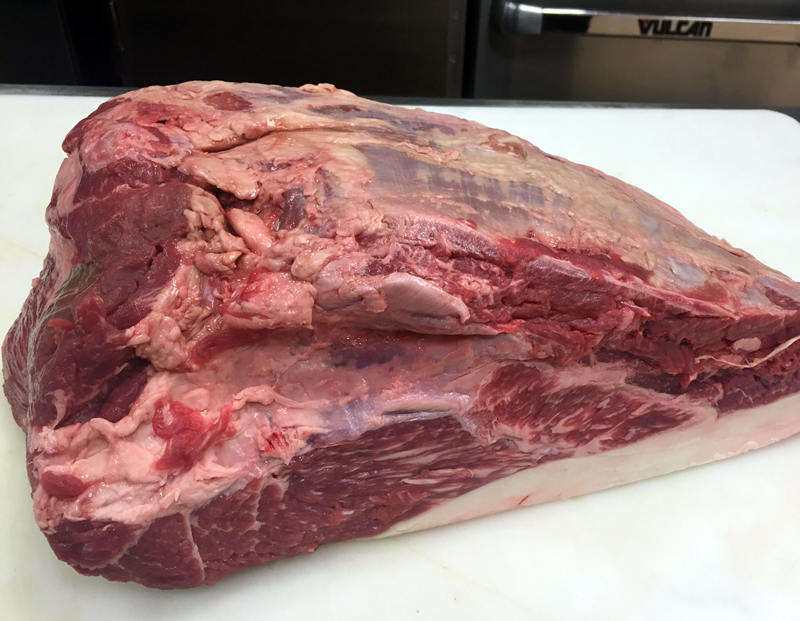 Well, you can either hop a plane to Chicago and hope to snag a ticket tonight, or follow along with the James Beard Awards live beginning at 6 p.m. CST, by clicking here to find out. You can also use the hashtag #jbfa on Instagram and Twitter.