We're 30+ days into 2017 and the tasty ideas and sizzling steaks just keep on coming. We still wax nostalgic, reminiscing about 2016. The past year was filled with family, friends — some who felt more like family; travel, delectable food, and the list goes on. These mouthwatering memories wouldn't be possible without the folks who bring the Certified Angus Beef ® brand to the table.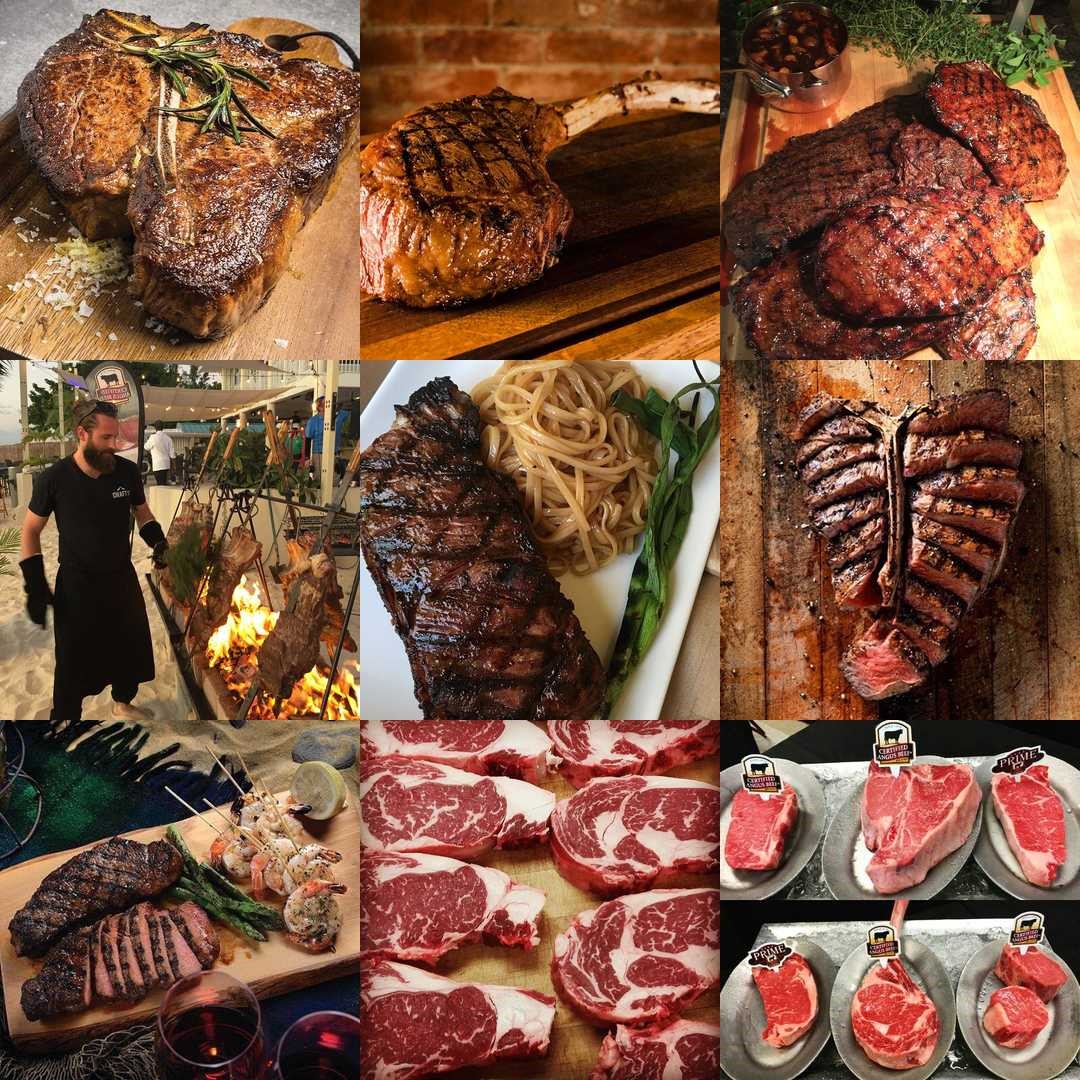 What's even better? Seeing our greatest hits in one place. Instagram's year in review provided us a collage of the best steaks in recent memory. It came as no surprise that big steaks and sizzling grill marks rose to the top. Throw in Chef Dylan Benoit barbecuing large hunks of meat at last year's Cayman Cookout, and you have beef lovers' perfection.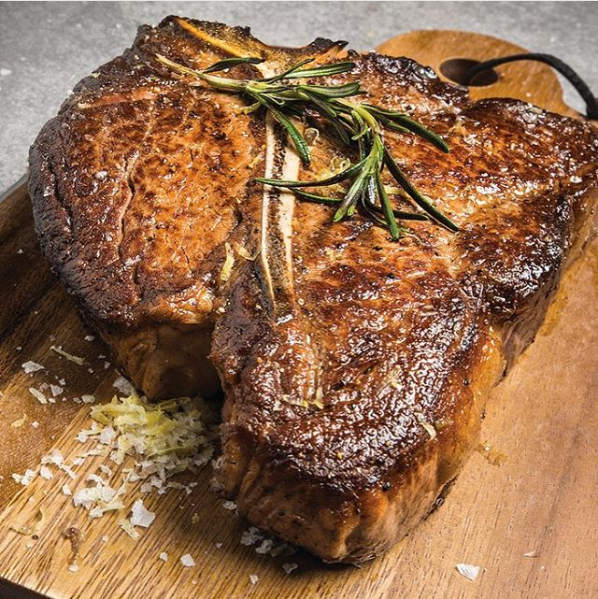 It's no surprise a porterhouse for two tops the list! This big hunk of beef featuring a strip steak on one side and filet mignon on the other is made for two. And incidentially, it's a great option for a romantic dinner, too!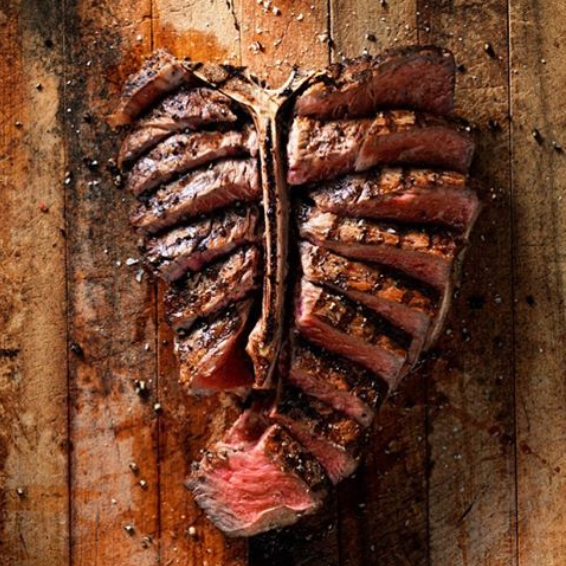 And when you want to really impress a multitude of dinner guests, serve a deconstructed steak! Sliced and sizzling steak is a thing of beauty, and this one has always been one of our favorites. A reverse-seared 40 oz. porterhouse steak will easily serve four guests at your next dinner party.
Surf and Turf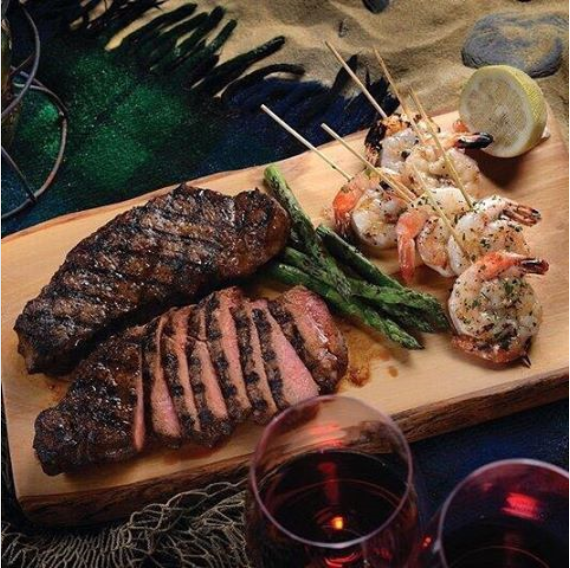 Whether your idea of "turf and surf" is a steak with shrimp, lobster or scallops you're sure to enjoy fantastic flavor. We love this surf and turf burger recipe, and be sure to take a look at these fine dining-at-home options here and here.
Those are just a few of the dynamite dinner ideas that top our list. Find more recipes and cooking tips on our website. And if you'd rather dine out, visit our where to buy link. Hey, Instagram fans — if you missed your year in review you can still find it here: 2016 Best Nine.