As Certified Angus Beef ® brand employees our noses are attuned to the odor of sizzling beef. The tantalizing smell of flavor is always circulating in and around the Culinary Center. But one day something entirely different wafted our way  … something sweet and comforting and oh, so delightful!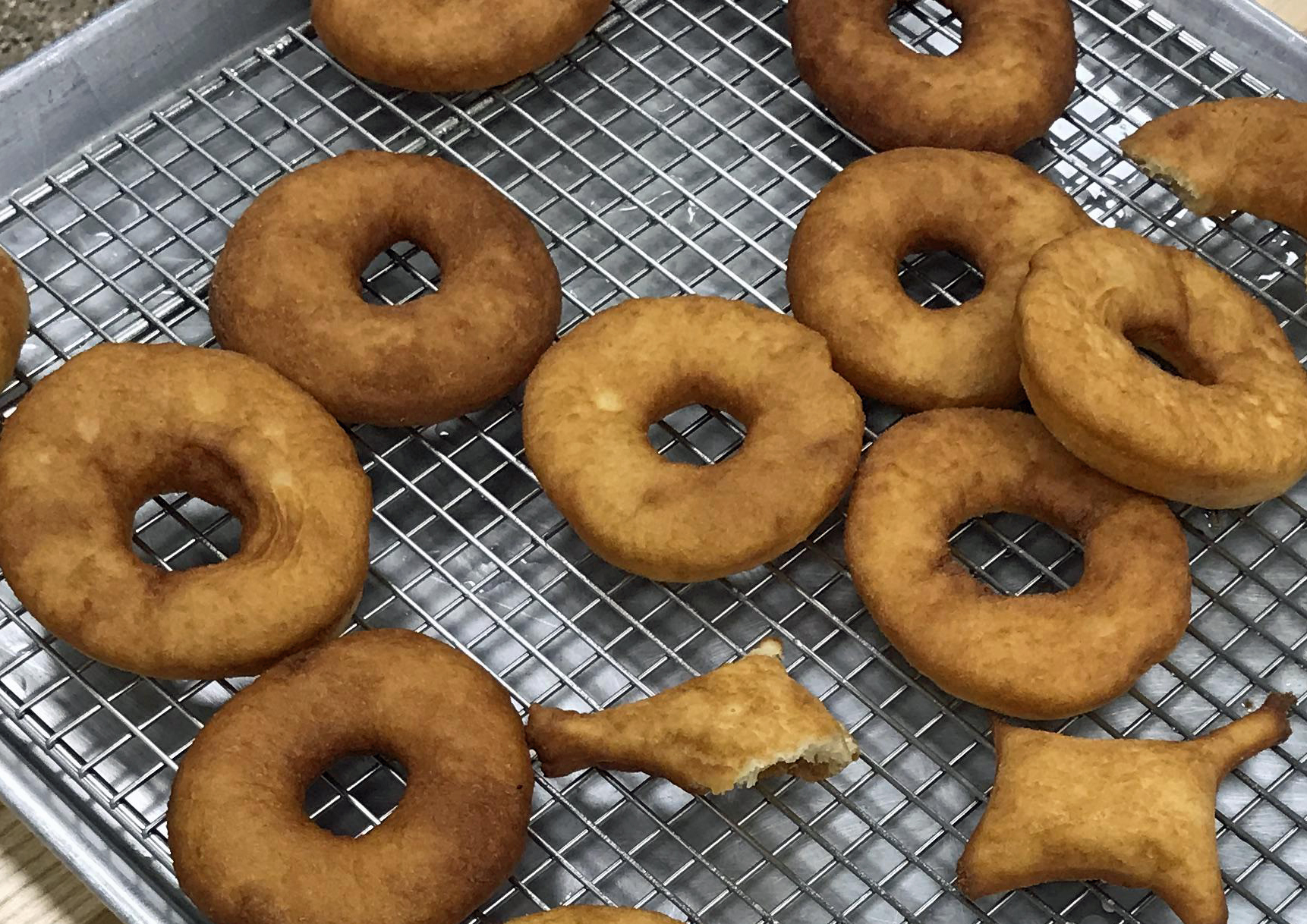 Chef Ashley made doughnuts! And our noses? They were wonderfully confused and enticed and thankful.
"We're always looking for new dishes to serve to our guests, and dessert is an opportunity to go crazy," says Culinary Center Chef Ashley Breneman. "Our pastry chef was out of town, so I turned to something that is one of my all-time favorite comfort foods and a pretty simple process: yeast doughnuts!"
Ashley says when thinking about creative, gourmet menus, she loves to explore favorite childhood flavors. "It really makes people smile when a chef turns something from childhood into something adult and gourmet. On this particular day we decided to bang out some yeast dough and turn on the deep fryer!"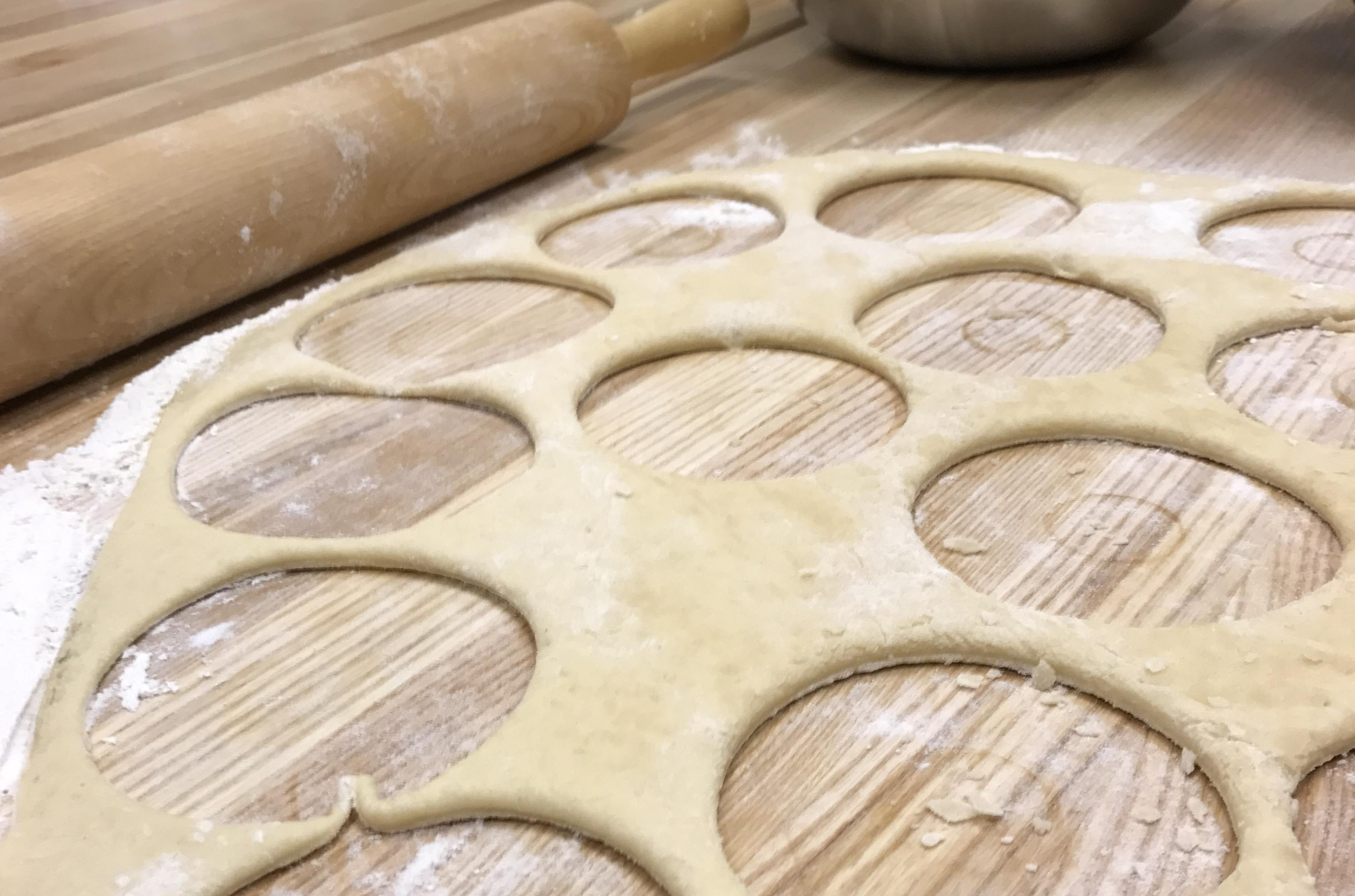 Culinary Center guests have dined on doughnuts in the past, including doughnut holes with ice cream and coffee and another time, a doughnut trio as a final course. Chef Ashley says it makes the whole dining experience feel a little more like home.
"Serving people things they are familiar with is a blast, but also serving things that remind people of simple pleasures is just as great! I'm currently working on a hibiscus glaze for yeast doughnuts."
Combining flavors people don't normally imagine is what makes doughnuts such a versatile medium. Ashley says she was inspired by a New  York City doughnut shop. "The doughnut case looked like it belonged in a museum — and the doughnuts were works of art!"
Definitely Instagram worthy!
Although never a giant fan of baking, the chef says yeast dough is quite simple. "The most important part is getting yeast to liven up!"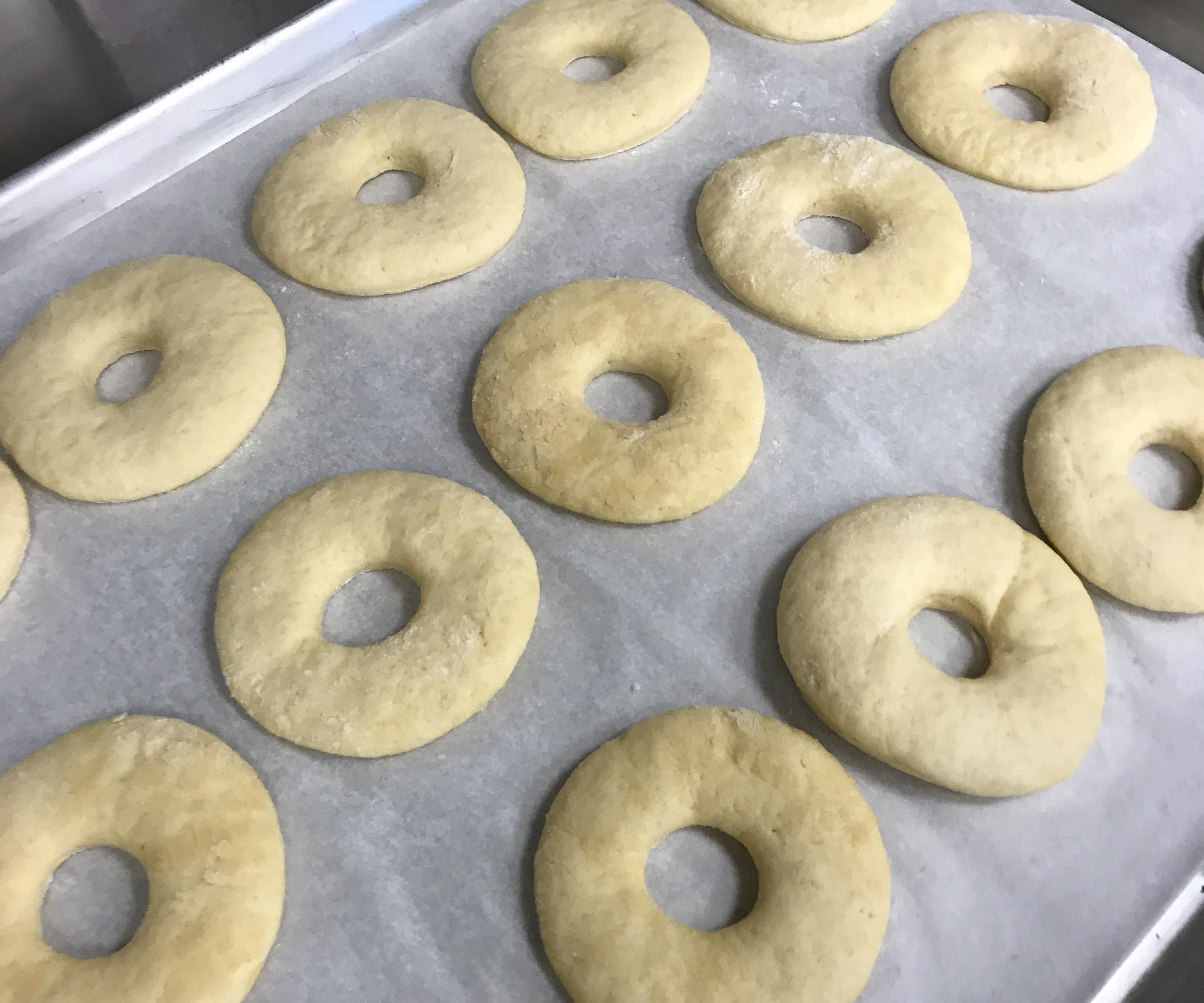 "Sometimes people forget to let the yeast wake up, and then they mix the dough and wonder why it's not rising properly. Once you have that down, rolling out the dough and cutting the doughnuts is only the first step. You need to be sure to let them sit at room temperature, covered with a damp cloth, to let individual doughnuts proof.
"The doughnuts must rise a second time and form a "skin" on the outside. That skin helps them fry up perfectly and once cooled, holds the glaze properly."
Inquisitive, inspired and intrigued.
The Certified Angus Beef ®  Culinary Center was designed to inspire guest chefs and beef afficionados, and to help them creative innovative meals and menus. But where does the Center Chef get her inspiration?
"I pull from personal favorite things to eat, cookbooks and surprisingly enough, social media. I love to sit and flip through new cookbooks looking for inspiration."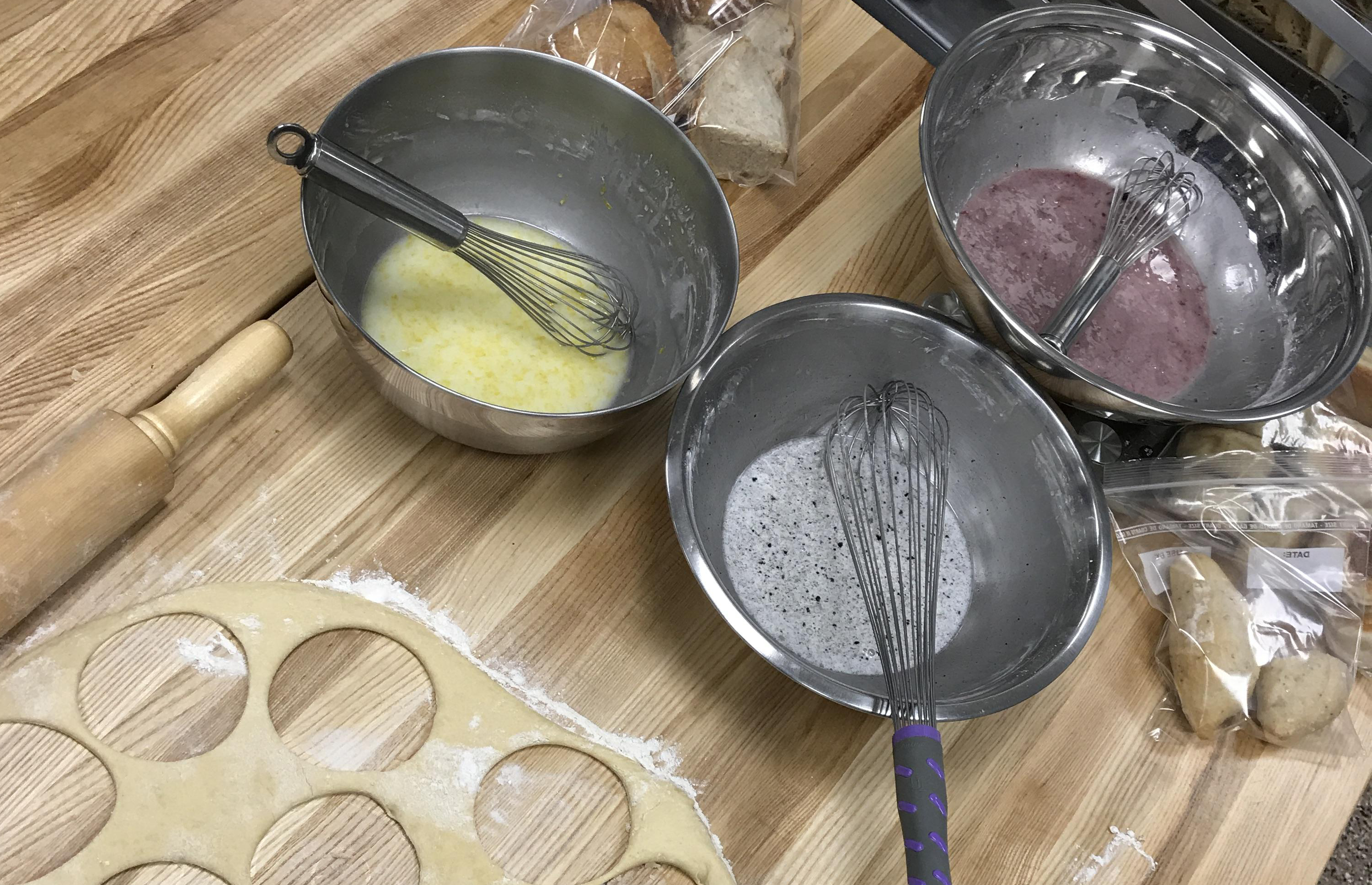 Perusing cookbooks and recipes is the first step, but then she goes into the kitchen and starts from scratch on her own. "I'm convinced an "original recipe" doesn't really exist. It's just creative humans sharing ideas and other humans adding onto those ideas."
Chef Ashley also follows many of her chef and cooking inspirations online, frequenting their social accounts, looking at foodie trends and how people use particular ingredients. "It makes for great research outside of the kitchen!
You can see some of Chef Ashley's dishes — as well as creations from the rest of the brand's culinary team, on Instagram here and here, Facebook, Twitter, and at CertifiedAngusBeef.com.